November 10, 2009
Nice Nice is an experimental electroacoustic duo (I guess?) from Portland, Oregon.  They're one of my favorite live bands ever, and I saw them many, many times when I lived in Portland.
The above video shows Nice Nice playing the PDX Pop Now! festival in 2005.  I booked the festival that year, and was super excited to put them on the big stage, where they could be seen by an audience larger than the people who typically check out arty, jammy noise bands.  They totally brought the house down — seriously, people were FREAKING OUT — and sold out of every piece of merch they brought to the show.  They were pumped, I was pumped, it was awesome.  Definitely one of my peak Portland music memories (as was the entire festival, actually).
Here's a crappy cellphone video I took at a house show in 2005:
Warp Records signed Nice Nice in 2006.  It was/is a perfect match, and as a longtime Warp fanboy, it pretty much made my year (alongside Blitzen Trapper getting signed to Sub Pop — that was a damn good year).  Then I didn't really hear anything for a few years, though friends assured me the band was still together (phew!) and carefully crafting their Warp debut.
Which brings us to the present.  Starting today, someone besides me and Portland can finally start getting excited about these guys, because Warp just posted free MP3s of both tracks from the One Hit 7".  They sound good, and I've embedded them below.  I'm pretty sure "One Hit" is actually the same song they're playing the first video above, which is kind of a trip.  "Ark Drum" is brand new to me, and really exciting.  Nice Nice could get into this amazing black-lit tropical funk mode when you saw them live, but it never really came out on the records.  It does here.  The production sounds immaculate too — glossy, lush and detailed.  Guess they weren't just sitting around for those three years, eh?
These tracks will be followed by the full-length, Extra Wow, in April of 2010.  Get excited!
April 20, 2009
Portland hometown heroes, unstoppable as usual. Can't say Duane comes off very well in this article, but yes, they do make great coffee. Surprised they haven't infiltrated San Francisco yet…
Alela Diane - "Every Path" (DUMBO West Session)
Nice to see Rough Trade continuing with these beautifully shot, intimate performance videos for Alela. She's a talented lady, and a total sweetheart. You can purchase the new album in a bunch of formats (including double vinyl and FLAC) here, and I posted the other video here.
March 10, 2009
March 2, 2009
December 10, 2008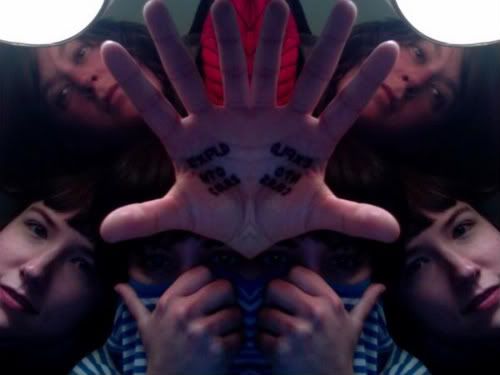 New (to me at least) Portland band, jamming on some kraut/no wave/tribal mode.  It's been done before, but I'm digging it.  Bummed I missed them live last week.
August 11, 2008
June 12, 2008